Anyone 55+ years of age is welcome to join our events. Our goal is simply to know, honor and love one another well and to celebrate with good food, fun, communion and worship. Together we can support one another and find our highest purpose in loving and serving God in the fourth quarter of our lives.
Check the
calendar
for upcoming dates. Questions? Contact
Dave Konkol
.
THURSDAYS | 12:00 - 1:00 PM
5 WEEKS | FEBRUARY 4 - MARCH 4
VIA ZOOM MEETINGS

The events of these days have caused many to wonder what's coming. Keeping in mind that there are different views of the End Times or Last Days. End Times for Beginners presents one of those views that will get you thinking and talking and, hopefully, studying the scriptures on this subject for yourself. This is a condensed, 4-part online teaching from the Center for Biblical End Times Studies titled End Times for Beginners. It's for those with little or no understanding of the end times, but it's also for those who have developed a view of the end times during their journey of faith, offering a fresh, serious, and biblical overview of the events that are coming. It is not for the fainthearted! It's designed to help churches, small groups and individuals prepare their hearts for the days to come. Mike Bickle gives a broad overview of the end times in 4 sessions, describing the people, places and events that matter most at the end of the age. Each week we will watch a one hour teaching followed by a 30 minute facilitated small group discussion. Each participant will have a Student Manual.

REGISTRATION IS CLOSED FOR THIS STUDY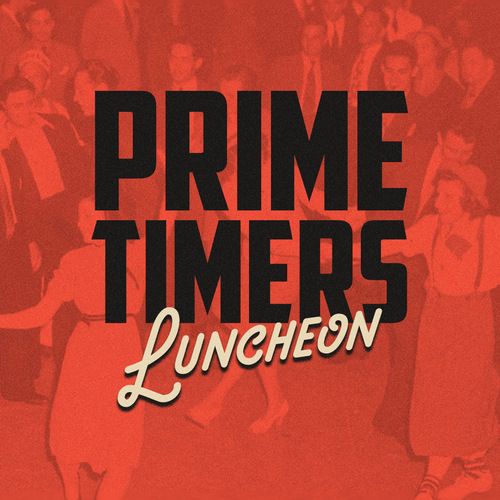 Watch here for upcoming dates and details!

Prime Timers (55+), You are invited to come and enjoy a themed celebration complete with a delicious meal, testimonies, communion and entertainment. This will be a great time to connect with friends, make new ones, and socialize with other Prime Timers.
Registration is required.