Who is Jesus? How can we have faith?

Alpha is a unique program designed for seekers and new believers who are interested in exploring the Christian faith in a friendly, casual atmosphere.

First up, there's food. Come for a meal together to kick off the night. Then, there's a quick video presenting a question around faith designed to create conversation. Everyone has the chance to share thoughts and ideas on the topic in a small group. There's no obligation to say anything. And there's nothing you can't say. It's an opportunity to hear from others and contribute your own perspective in an honest, friendly & open environment.

TUESDAYS | 6:00 - 8:15 PM | 13 WEEKS

Registration for the Fall 2020 Semester coming soon!
STEP 2: DISCIPLESHIP COMMUNITY
Would God love me more if I behaved better?

This question - and questions like it - plague the modern Christian. We have accepted a perspective about God, and life, which says "production equals value." Our value before God is not based upon the amount of good behavior we are able to produce. Perhaps the problem doesn't begin and end with our behavior, but rather with our perspective. What if there's more?

The Discipleship Community course offers an exciting invitation for individuals to wrestle with the way they see God, themselves, the world, and their place in it all. Regardless of how long you have been a Christian, if you want to learn more about who God is and how to live a vibrant and exciting life of faith, the Discipleship Community is for you.

TUESDAYS | 6:30 - 8:15 PM

Registration for the Fall 2020 Semester coming soon!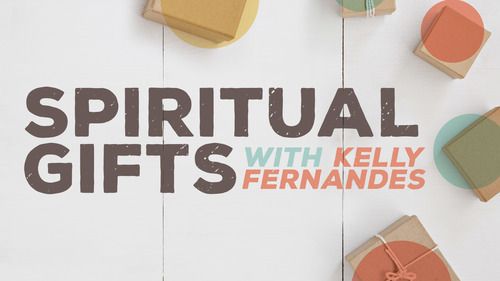 You're NOT like everyone else! It's true, God designed each and every one of us uniquely. The Bible tells us that God created us all with a different set of gifts and skills. The point is not trying to be like everyone else, the point is to discover how God made YOU and how you can use your gifts to their fullest for the glory of God. Join Kelly Fernandes on a journey to explore the spiritual gifts, their purpose and how they are useful today.

TUESDAYS | 6:30 - 8:15 PM

Registration for the Fall 2020 Semester coming soon!
Questions on any of the Growth Track courses or about registration? Contact the Discipleship Admin. Assistant,
Elizabeth Luttenegger
.