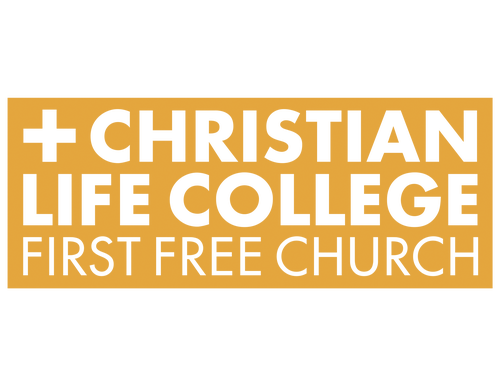 Have you ever sat through a church service and left wondering what the Bible is really about? Have you heard names like Abraham, David, Paul or Habakkuk and wondered who they were, what they did and why it should matter to you? Are the beliefs of Christianity things you've heard, but never had explained? Or maybe you desire to pursue a Biblical college education, but you don't want to relocate or be burdened by the cost of a private college education. Whether for college credit or simply to expand your knowledge and understanding, Christian Life College is for you!

Christian Life College is a FULLY-ACCREDITED Bible College offering the opportunity to pursue a Certificate in Christian Ministry. Individual courses are also available for those that desire academic training without seeking credit. Unique to most Bible colleges, Christian Life College is offered within our church. Whether you are looking to learn more about the Christian faith or go into ministry, Christian Life College has something to offer you.

CLASSES START TUESDAY, SEPTEMBER 10
WITH KELLY FERNANDES
TUESDAY NIGHTS | 6:30 - 8:00 PM | 10 WEEKS
WITH RICK POWERS
TUESDAY NIGHTS | 7:00 - 9:00 PM | 10 WEEKS
Application required prior to registration. Click the link below to apply.